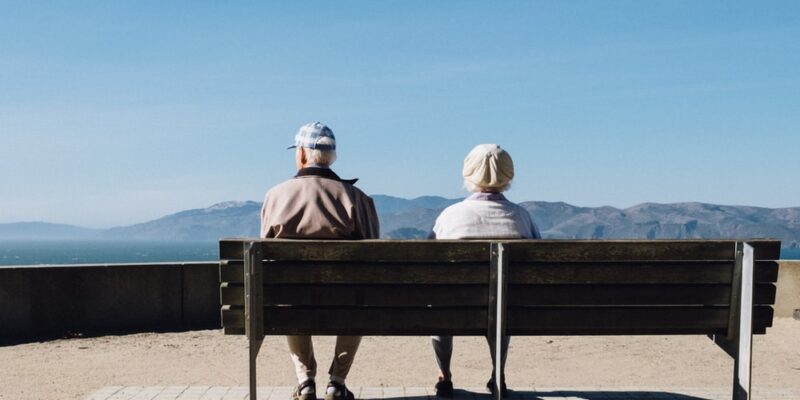 Are you newly responsible for finding home care for your loved one? If so, then this guide will be helpful to you. It can be challenging to discuss the topic of care. Choosing care that is suitable for you and your loved ones requires careful consideration.
When searching for a home care provider, there are many different factors to consider. Educating yourself on all these factors will help you to find the best care for your loved ones.
Here at Advanced Care, we created an actionable starter guide that will provide you with helpful knowledge about home care. Our guide will explore a wide range of topics, ranging from what types of home care are out there to the more practical, financial matters regarding home care.
Just to give you a quick overview before we start, in this article, we will cover the following topics:
What is home care?
What to consider when choosing a care agency
How to prepare your loved ones for home care
Cost of home care in the UK
Types of home care services
1. What is home care?
There's one fundamental difference between residential care and home care. Unlike residential care, home care services will allow your loved one to remain in their own home whilst receiving the care, companionship and reassurance they need. That care could range from help around the house to medication and mobility support. Of course, it all depends on the needs of your loved one.
However, you should also note that home care can take place outside the home too. For example, in some home care agencies, carers can even accompany your loved one when they visit family and friends or when they go on holiday.
2. How to Choose A Care Agency
Know what care your loved one needs
Narrow your search by primarily focusing on the care services that your loved one requires. Furthermore, when searching for home care services, ask yourself these questions:
How often will your loved one need help?
What will they need help with? – perhaps, grocery shopping, meal preparation/medication, skincare etc
What is your budget?
There are many different home care providers, all supplying various services. Once you narrow your search, it's easier to find the one that's right for you.
Research to educate yourself
Do you need help finding a local home care provider that caters to your loved one's needs? Your GP and local authority's social care team can help with that. Consult them for advice.
Alternatively, there are lots of free online resources out there that can help you in your search.
For example, if you're in the UK, Which? provides a care services directory online to help you locate your nearest care homes, home care agencies and support groups.
Verify credibility
Before working with any home care provider, be sure to research their level of standard. If you're in the UK, you can review reports and ratings of home care providers on the Care Quality Commission's (CQC) website.
CQC uses four different ratings to assess a home care provider's level of standard. These ratings are:
Outstanding
Good
Requires Improvement
Inadequate
Additionally, awards received, accreditations and specialist credentials can give you a good idea of a provider's credibility.
Contacting your shortlist of home care agencies
If you find a home care agency you're interested in, arrange to meet with their staff. A meeting will help you to gauge whether or not the agency is the right for you.
What do you want to know? The team? The philosophy and values? Ask all the questions you're curious about.
To help you, we put together a list of questions you might want to ask –
What training does the staff undertake?
Are the carers qualified to deal with specialist conditions – e.g. mobility issues or dementia
What 24/7 care support does the agency offer?
How are the staff screened – e.g. DBS checks
What qualifications do the carers have?
3. How to prepare your loved ones for home care?
For many families, broaching the subject of home care can be difficult. If your loved one is fiercely independent, it can be even harder to persuade them to accept the idea of home care. Additionally, even more challenges can arise if they don't believe they need the extra support in the first place. So it goes without saying, preparing your loved one for home care is not always easy. That's why when approaching home care, you must have an open and transparent conversation, where your loved one feels free to share their perspective and concerns.
When the time arrives to have this conversation, make sure to remind your loved one that it's a two-way discussion. It's also important to let them know that you only want what's best for them because you care about their wellbeing but that any care or support will ultimately be their decision.
At Advanced Care, we understand that transitioning into home care can stir up feelings of uncertainty and doubt. That's why we follow a patient-centred approach, ensuring that all of our home care services cater to all your needs.
Choose the right time and place
It's essential to choose the right time to have your conversation. Try and find a time in the day when your loved one is more likely to be cooperative. Selecting the right time will allow you and your loved one to have a good discussion, where you can both express your viewpoints without feeling rushed for time.
Know what you're going to say beforehand
You don't want to force your opinions on your loved one, as this can create a barrier in your communication before you even start. However, if you notice that your loved one is suddenly finding it harder to carry out tasks that they could usually manage, gently ask them how they are coping in that area.
Below are some examples of good conversation starters to help you ease into discussing home care with your loved one:
Your loved one is struggling to keep themselves or the house clean
"I have some extra money, Mum. I'd love to have someone visit a few times a week and help you around the house with the bigger cleaning jobs like changing the sheets and vacuuming. It would make me feel good to treat you. What do you say?"
Your loved one is becoming frailer as they recover from an illness
"I worry about your safety now that you're living alone, Dad. I know someone who can help us make the house safer for you to get around and stay independent. Is it ok if I invite her over to talk with us? It would put my mind at ease."
Your loved one fell/is struggling with mobility
"I worry about you falling and hurting yourself again. I know someone who can give us tips on making your home safer and prevent falls. Can I set up an appointment for her to come over and chat with us?"
4. Cost of Home Care in the UK
If you are searching for home care, you will no doubt be interested in the costs. However, the amount you pay for home care will depend on many factors. Some of these factors include:
How much support do you need?
What is your overall health and mobility?
What is your income?
In this part of the article, we will provide you with the resources to understand the different funding options available to you. But before that, here are two quick tips that might help you:
Be sure to claim all your benefits – in the UK, the most common benefits regarding care are Attendance Allowance and Disability Living Allowance (or Personal Independence Payment).
Choose the right budget for your needs – home care might be the most cost-effective option for you if you're able to modify your home to suit your needs. Furthermore, home care might also be ideal if you only require a few hours of care every day.
For more information on Funding home care, read this informative, helpful guide from MoneyHelper.
5. Types of Home Care Services
Personal Care Services
What is personal care? Personal care revolves around the supervision and support of any daily tasks you need help with. In short, personal care means any care provided of a personal nature. Some examples include:
Support with shaving
Bathing and showering
Support with toileting and maintaining continence
Applying creams and lotion
Oral hygiene
An effective personal care plan will be tailored to your needs, acknowledging your preferences – e.g. who you feel most comfortable with, your likes and dislikes, the hygiene products you want to use.
Furthermore, a care plan should also outline specific instructions so that your carer is aware of the particular task you need help with.
When it comes to personal care, the carer must respect personal boundaries. At Advanced Care, our carers undertake training to ensure they know the importance of enabling independence and dignity. A good carer will always encourage your independence and provide you with space whenever you request it.
End-of-Life Care
End-of-life, or palliative, care is a specialised type of care for patients dealing with a terminal illness that has become advanced, progressive or incurable. For example, patients facing a form of dementia or advanced cancer may decide to opt for this care option.
When it comes to end-of-life care, the focus is to help relieve the symptoms, stress, physical and emotional pain of a serious illness. In addition, this form of care allows the patient to live as comfortably as possible in the last phases of their illness.
However, it's up to the service user whether they want to receive end-of-life care at a residential nursing home or from the comfort of their own homes. One benefit of end-of-life care is that it allows the service users to spend their final days, weeks and months in the place they feel the most comfortable and safe: home. Not only does this provide reassurance to the patient, but it also gives peace of mind to their families and close friends.
End-of-life care can cover:
Personal care – e.g. toileting, bathing and showering, assistance with dressing
Assisted living – completing household tasks such as dusting, changing beds or laundry
Help and support with pain management
Companionship care services
Loneliness is a huge issue, affecting a lot of the elderly across the UK.
According to Age UK, over 2 million seniors over the age of 75 live alone in England.
Furthermore, over one million seniors stated that they go over a month without communication from family and friends. As people step into old age, their social lives dwindle. Companionship care helps to address this problem.
Companionship care is care which focuses on providing friendship and company rather than personal care. This type of care is ideal for seniors who are either lonely or at risk of becoming lonely.
Even if a person is healthy enough to live independently, they may still want the extra company to stay mentally healthy and happy. Feelings of loneliness can develop from many different circumstances. Whether the person feels lonely after losing a loved one or because they're far away from family and friends, good company can often help heal that loneliness. Seeing a friendly and familiar face a couple of times a week can help lift the weight. Companionship care involves:
Supporting around the house, preparing meals
Running errands for you, such as collecting your pension or dropping things to post office
Helping with physical activities like going on walks and swimming.
Assist you on holidays, in the UK or abroad
Respite care services
Providing care for your loved one can be a mentally and physically demanding job. Whether you're caring for an elderly, ill or disabled family member, the hours of care you give up can often come at the cost of your health and wellbeing. No one is equipped to provide care alone. Respite care is a care service that can help provide temporary relief for caregivers to give them the break they need.
If you're a primary carer, it's also essential that you get enough breaks to stay refreshed. A well-rested break can help you to recharge and concentrate on your own health and wellbeing. In addition, with respite care, you can rest assured that the needs of your loved one are being met while you take these breaks.
Some examples of respite care services include, but are not limited to:
Administering medicine –ensuring your loved one is receiving all of their medication, in the correct dosage and at the right time of the day.
Supporting with work around the house –a respite carer can clean around your home and assist with household work. A clean, tidy will not only provide your loved one with a comfortable environment, but it will also save you the hassle of returning home to an untidy home.
Personal care – assisting with personal care tasks such as dressing and intimate washing.
Nursing care – some specially-trained nurses can help patients more with clinical needs such as PEG feeding and catheter management. For example, at Advanced Care, our care assistants are trained to support service users who require feeding by a PEG tube.
Read these articles to learn about other care services out there.
How Our Services Can Help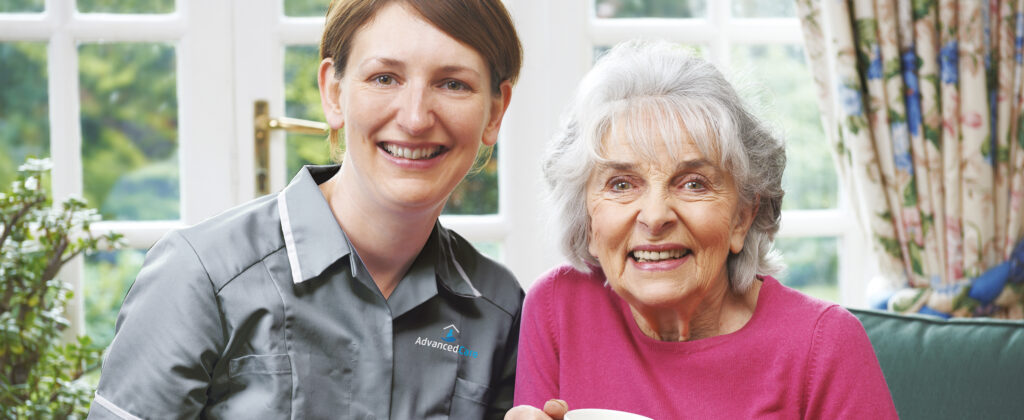 At Advanced Care, we understand that it's not always easy for you or your loved one to arrange homecare. That's why we're here to help.
Advanced Care has been a leading provider of home care since 1999. Our team is dedicated to providing quality, centred care service. From personal care services to end-of-life care, we have the compassion and expertise to deliver the highest standard of care.
Want to learn more about our professional home care services? Get in touch with our team today.