A well-balanced diet not only fuels the body – it also benefits the mind and soul.
Nourishing the body with a wholesome diet is important for all ages, but is particularly important for individuals that might be more at risk of infection or illness.
As we grow older, our bodies require continual nutritional adjustment to ward off any nutrient deficiencies or imbalances. Malnutrition can often be mistaken for illness, so it's vitally important that elderly people get the balanced diet they require to thrive.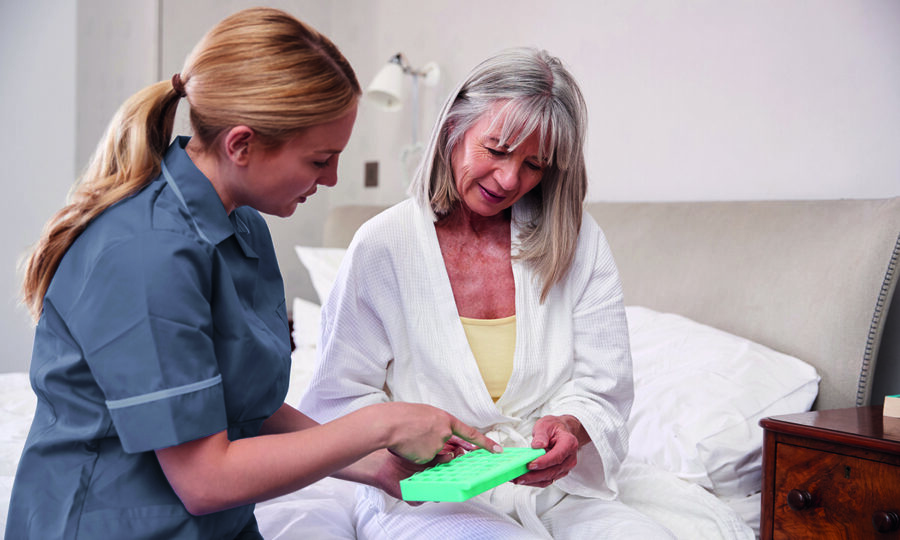 Advanced Care Dietary and Nutritional Support Services
Here at Advanced Care, we understand the importance of a good diet and the impact it has on wellbeing overall.
Our dietary and nutritional support services provide Service Users with the care they need, whilst leaving relatives safe in the knowledge that loved ones are receiving a nutrient-rich, well-balanced diet on a daily basis.
We able to offer a variety of bespoke services to suit the individual needs of the Service User and their family, including – food shopping, supporting Service Users with their shopping list, assistance with feeding and PEG feeding.
Food Shopping
Our food shopping service allows our care assistants to really get to know their patients, and what they enjoy eating! Food shopping ensures kitchens are stocked with the right ingredients for a healthy lifestyle while making sure Service Users are enjoying the cuisines and dishes they love.
Assistance with Feeding
All of our domiciliary care assistants are trained to a Diploma level in Health and Social Care and are DBS checked – we can support service users with assistance with feeding if required, ensuring patients are eating well while providing peace of mind to loved ones.
PEG Feeding
A Percutaneous Endoscopic Gastrostomy (PEG) feeding tube is used when an individual is unable to take food by mouth for a prolonged period of time. Our care assistants are trained and are able to support Service Users that require feeding by a PEG tube, and can also assist the Service User with cleaning and flushing the tube if required.
Please visit our personal care service page for more information about our personal cleaning services.
Don't hesitate to get in touch or telephone us on 024 7623 4567 if you require more information.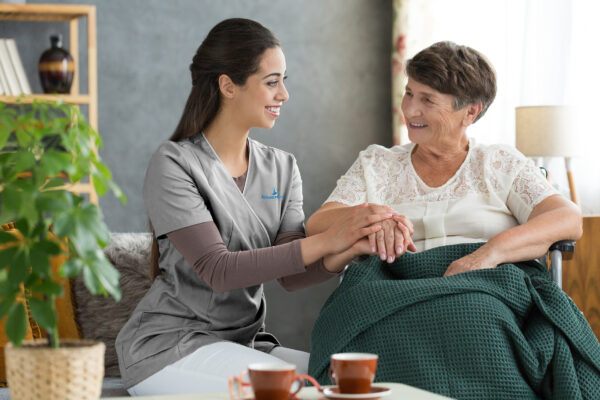 Next Service:
Short-term Care
At Advanced Care, we specialise in a lot more than home care services. We also supply short-term care services; intermediate care and enablement care.
Short-term Care