At Advanced Care, we specialise in a lot more than home care services.
We also supply short term care services; intermediate care and enablement care.
Enablement Services
Enablement care is focused on helping individuals to learn or relearn day-to-day skills which they may have lost during illness or time spent in hospital. This care typically lasts for no longer than six weeks (see below for post 6-week care). However, it can sometimes be as a brief as one or two weeks. The duration of care depends on the individual's progress.
The aims of our short-term Enablement Service are to ensure Service Users, their carers and community support workers are aware of what a short-term enablement service entails and how it is implemented.
An Enablement Service is a short-term care package of home support. It is a period of assessment to ascertain the Service Users' capability to live independently. Furthermore, it helps to determine whether a long-term home care package is needed.
The Service requires community support workers to work with Service Users to prompt and encourage them to perform daily tasks such as washing, dressing and meal preparation with minimal assistance.
Monitoring and feedback are essential to ensure outcomes are achieved and an appropriate level of support is delivered or to end the support when goals are met, and skills have been regained and maintained.
Enablement care is provided free of charge to the service user in many cases. Enablement care is provided free of charge to the service user in many cases through the NHS.
Short-term Care Services or Respite Support
We provide a Respite service which involves temporary, short-term care. Our support workers can provide temporary support for your loved ones whilst you're away. The service is available on-demand and reflect the level of support needed.
The support may entail a single "pop-in" visit to check all is okay or several visits throughout the day with adequate support workers to meet more complex needs.
Post 6-Week Care (Long Term Care): With the reductions in public sector funding, enablement care is targeted at providing a relatively quick, intensive solution to post-hospital care. While enablement care in this form is often successful, it is not always the case. In the case of some injuries, illnesses or conditions, enablement care is not lengthy enough, individuals may require care after this period. As with enablement care itself, Advanced Care can provide industry-leading post-enablement care. This facilitates Service Users in becoming independent in their own time. (Please see further reading 2 – Long-Term, Personal Care and Support Services).
Do you require more information? If so, don't hesitate to get in touch. Alternatively, you can telephone us on 024 7823 4567.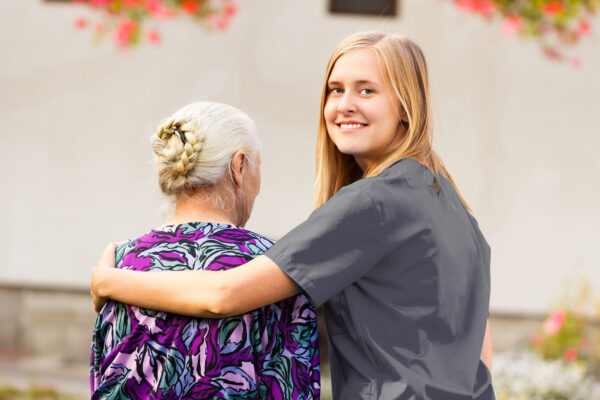 Next Service:
Long-term Care
At Advanced Care, we supply passionate, dedicated long-term care services. All our Support Workers are trained to National Diploma level in Health and Social Care.
Long-term Care