At Advanced Care we deliver in-home care support and advice.
Furthermore, we provide our support and advice free of charge. We understand how difficult home care may seem to new users. Especially with all the various questions and conflicting information from different sources. Below, you will find an outline of our In-Home Care Support and Advice offering. We hope our outline helps to simplify your process.
Frequently Asked Questions About In-Home Care Support:
Will it be the same carer every day?
Advanced Care works a "patch system" to provide continuity for Service Users. This means a team of four to five support workers are available to work accredited area of the city. Service Users will meet the support workers in their specific area and become friendly with a small set of familiar faces. This "patch system" ensures a given Care User is never without their required services while maintaining a network of carers known to them. Unfortunately, we are unable to persuade support staff to work seven days a week.
How do I cancel a call?
Cancelling a call could not be easier. Just phone the office from 9am to 5pm or the out of hours mobile up to 10pm and cancel the call or calls.
Do you work on Bank holidays?
Bank holidays are a normal working day for support workers.
Free consultation Hotline
If you or your loved one find yourself in a position of needing care and are not sure what to do or who to turn to. You can call our Advice and Support Hotline for FREE. We will offer you impartial advice and assistance to ease you through the process, call 024 7623 4567 during usual business hours.
Care Assessment Tool (CAT)
If you are unsure of the level of care you or your loved one needs, please try our digital Care Assessment Tool (CAT for short). Click the link below, based upon your answers to a few simple questions we can give you an idea of the level of homecare required and an estimated cost per day.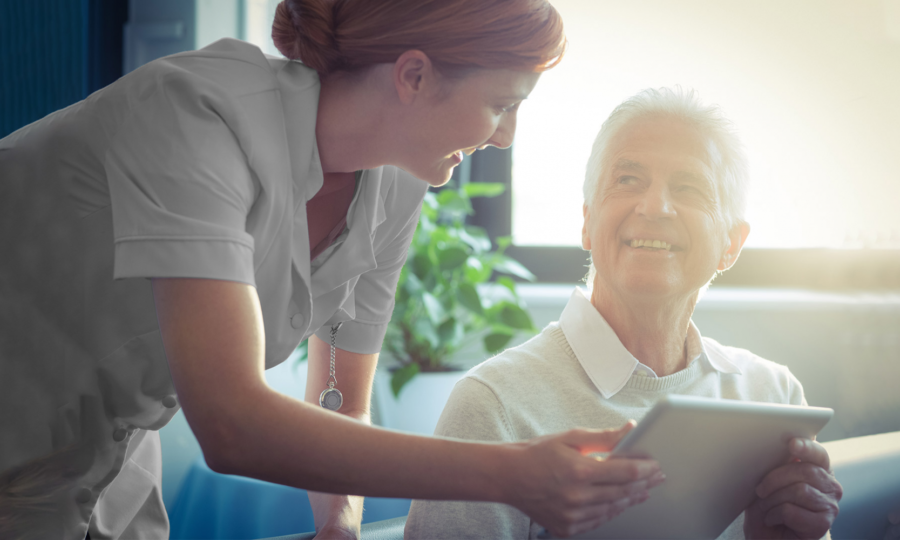 Financials:
Can I receive financial assistance towards my care?
If you or your loved one requires home support, we advise the first port of call be your GP depending upon the results of the consultation, you may be referred to Social Services. This referral will be based upon whether it is identified there is a physical or social support issue. If the latter, Social Services (Coventry Social Services 024 7683 3003) will contact you and perform a care assessment to identify the level of care required.
The next step, Social Services will then prepare an ability to pay/ financial assessment, also known as means test. The financial assessment will determine if you need to pay a contribution for your care services by subtracting a series of allowances from your assessable weekly income. Exactly how much you pay depends on what level of care is required and how much you can afford to pay. If your savings are above £23,250 you will be required to pay for your own care (known as selffunder).
The Council will help you source an agency at a cost of £250.00, our advice is free. You may need to source your own Home Care Provider. Advanced Care will be happy to supply your care, please visit our digital Care Assessment Tool to receive an estimate of daily costs here.
If your savings are below £23,250, you may be eligible for your local Council to pay towards the cost of your care. How much contribution the council may pay depends heavily on your financial status, for example if you receive a substantial pension this will impact on the Council's contribution.
72 Hour Care Package – Hospital Discharge
The NHS is widely accepted to be struggling to cope with patients under current circumstances; part of this is caused by what is commonly referred to as 'bed blocking'. Bed blocking is the colloquial term used to describe a situation where a patient, usually of advanced age, has been treated but remains in hospital unnecessarily, occupying a bed, which are in short supply.
This happens when the hospital becomes burdened to the point where it cannot process an individual's discharge in a timely manner or when the care that the individual in question requires upon their exit from hospital has not been arranged yet. This practice not only causes detriment to the NHS, but it also puts the individuals at further risk, remaining in an environment where it is possible to develop further infections or health complications.
In response to this, and if you or your loved one find yourself in this position, Advanced Care can recommend one of its trusted business associates, who offer a care package, allowing patients to be discharged when they are ready. This package provides a bridge between the hospital and their care provider. If you do not have a care provider in place post the 72 hours, Advanced Care would be more than happy to assist.
The main benefit of this package, is for care user being able to return to their home sooner, reducing risk of infections or further health problems.
Useful Links & Resources
While searching for the correct care provision can be daunting, there are services which provide expert help on everything from applying for care to paying for it:
For further advice regarding any aspect of your care provision, please feel free to contact us, and we will answer any and all questions we can.
Don't hesitate to get in touch or telephone us on 024 7623 4567 if you require more information.